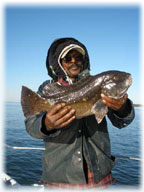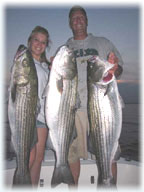 Having grown up in Huntington, Long Island, Captain Skip Hartmann was introduced to fishing the North Shore at a very young age by his father, honorary Capt. Dick.

With over 40 years of hands on experience, Captain Skip has developed an extreme passion for fishing. He introduced his children to fishing which allowed them to develop a great enthusiasm for fishing as well.

Thanks to a very understanding wife, Captain Skip has logged a great deal of hours on the water perfecting the most successful techniques for catching trophy fish, especially Striped Bass, Fluke, Blackfish and Bluefish. He also is quite proficient at safely navigating the Long Island waters.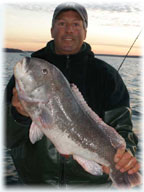 In 2003, he attended boating school and became a licensed USCG Captain. His primary focus is to share his knowledge and love for the sport of fishing. Besides the catch of the day, Captain Skip strives to make sure that his customers catch the experience of a lifetime.